Applies to:
All grid based ApexSQL tools
Summary:
This article will cover all aspects of searching data in grids
Description
In this article, all searching options and features will be explained and will be shown how to use them in the best way. We will use ApexSQL Enforce and ApexSQL Backup as example applications for this article.
Search
For searching grid data, right click on any column's header and from the context menu choose the Show find panel command. As you type in the Find panel, in the grid will be shown only the rows containing that letters/words and they will be highlighted.
The Find panel can be open in another way. Press the Ctrl + F keyboard keys.
In the example below, we searched on the text string "column", in the upper left, and all search results can be shown in yellow.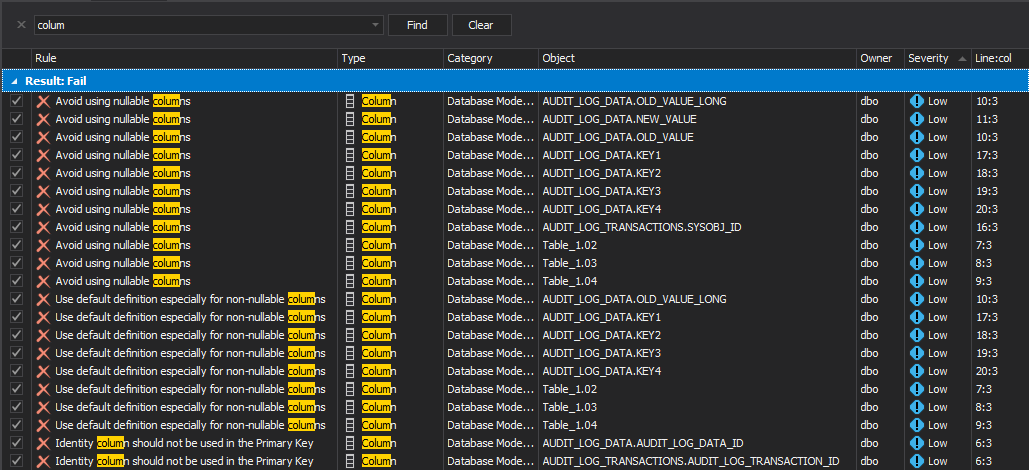 See also
For a list of all articles on ApexSQL grid customization and usage see: