Applies to:
Summary:
This article offers answers to frequently asked questions regarding ApexSQL Audit installation that will help users to understand and get through the installation process with ease
Description:
Can more than one ApexSQL Audit GUIs be used for a single audited instance?
Yes, it can. In addition to the mandatory installation of ApexSQL Audit GUI which is joined with the installation of the central repository database and central service in the default installation option, it is possible to install additional GUIs for the same central repository/service on different workstations within the network/domain. In addition, users that will be using those extra GUIs must be added as users within the ApexSQL Audit itself, where they can also be awarded different roles, including Administrator, Power User, and reader.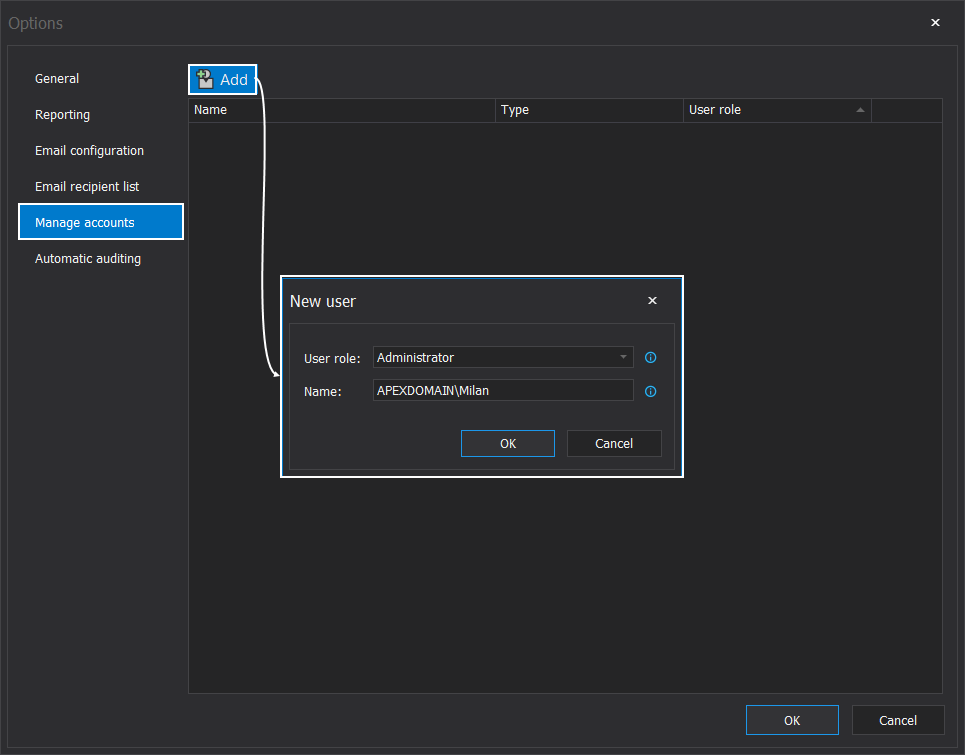 Do I need a license for a separate instance for the central repository database, if it isn't on the same instance as the audited server?
No, the SQL Server instance that hosts the central repository database does not need a separate license if it is not audited
Why do I need a local SQL Server?
A local SQL Server is needed to host the central service. This is necessary since it collects data from remotely audited instances into the central repository database. This setting enables higher security as well as better performance.
If I activate a server for auditing, can I later move the license/activation to another server?
Yes, the license can be moved from one SQL Server to another. To do so, simply Remove the SQL Server you do not want to audit anymore. This will remove a selected server from the license and make one additional server available in the license that can later be used to activate a completely different server.
Activation, on the other hand, is bound to the system hardware ID and cannot be transferred between servers without an update from the Quest licensing department. Use the Quest support portal at URL: https://support.quest.com/contact-us/licensing to send the request for an update: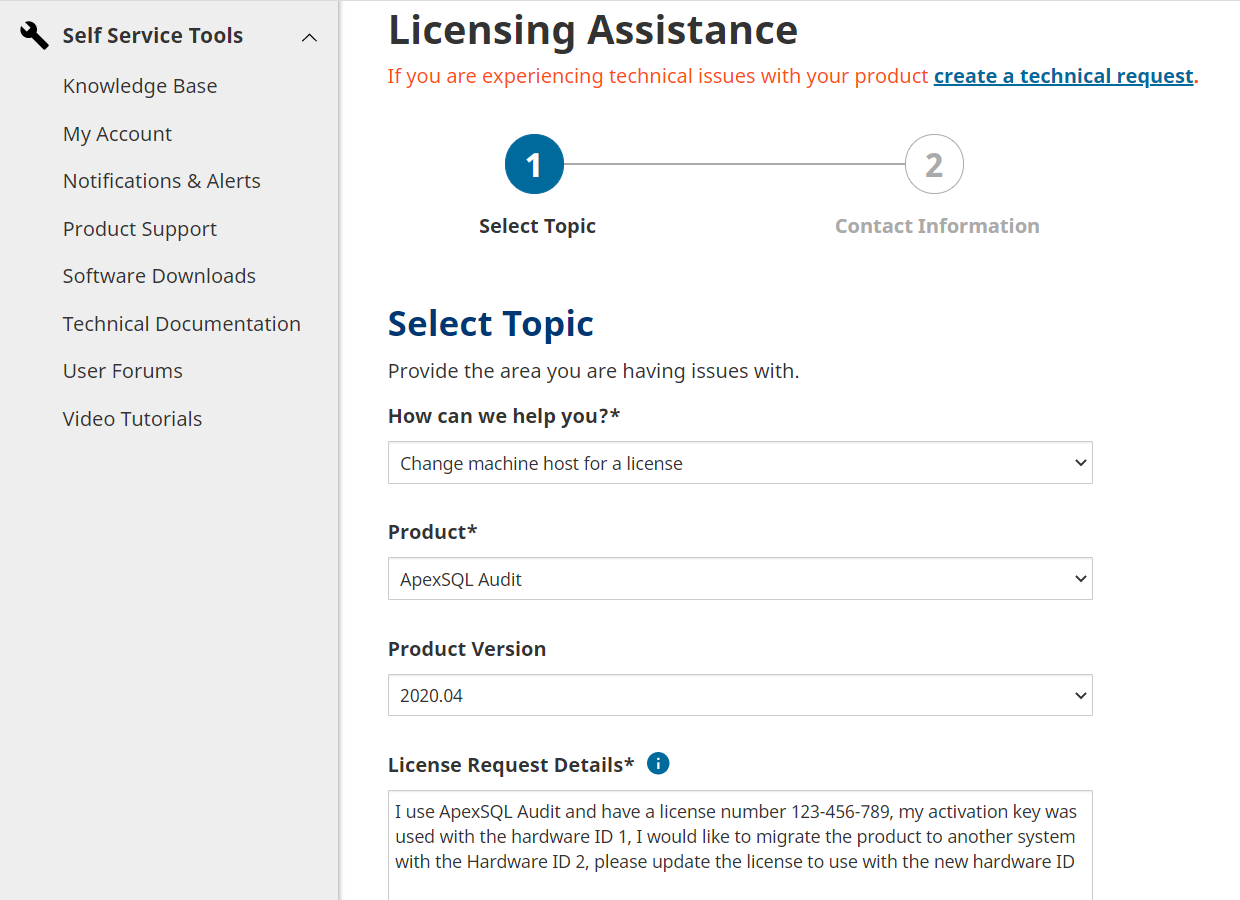 Can I install the ApexSQL Audit service (instance) remotely on one or multiple machines?
Yes. A detailed description of the remote installation of the ApexSQL Audit auditing instance (service) for ApexSQL Audit 2016or earlier versions you can find in the Remote installation of ApexSQL Audit auditing instance (service) article.
Is it possible to deploy and install the ApexSQL Audit auditing instance on a SQL Server Failover cluster?
Yes, ApexSQL Audit supports auditing a SQL Server Failover cluster instance. The Deploying, installing and configuring ApexSQL Audit in a clustered environment article is a detailed guide on how to deploy, configure and add a SQL Server Failover clustered instance for auditing.
Is it possible to use Transparent Data Encryption (TDE) with ApexSQL Audit?
Yes, ApexSQL Audit can work with TDE for both, central repository database and audited databases.
What are the permissions and software requirements for ApexSQL Audit installation?
A detailed explanation of hardware and software requirements can be found in  the ApexSQL Audit – Permissions and requirements article.
How do I install the different ApexSQL Audit components?
As a detailed guide about installing ApexSQL Audit components can be used the Installing ApexSQL Audit article.
Useful link