Applies to
All ApexSQL products
Summary
This article shows how to check if the user is running the latest application version and how to update to the latest one
Description
To quickly check if the version you are running is the latest one available, use automatic or manual check:
1. Automatic check (through application GUI)
Start the application (or start SQL Server Management Studio / Visual Studio in case of ApexSQL add-ins)

Navigate to the Resources tab and click on the Get updates button:

If you have the latest version, application will confirm it:

If the currently running version is outdated, the information on the latest version will be provided, and the user can proceed with the update process directly from there by completing the update wizard:
2. Manual check
To check the running version of your ApexSQL application manually, if your client has no internet connection, for example, start the application and click on the "About" button in the "Resources" tab in the main ribbon. The application version will be shown below the application name in the "About" form: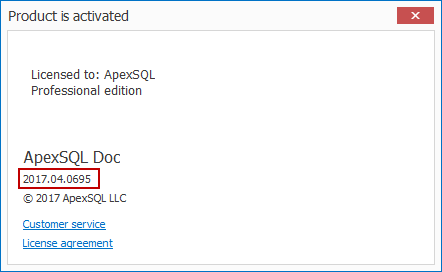 Alternatively, you can check for the running version of application by inspecting the Windows Programs & Features (add/remove programs on older Windows versions):

To check for the latest available version, go to the ApexSQL downloads page, locate the tool you are using and compare the application version.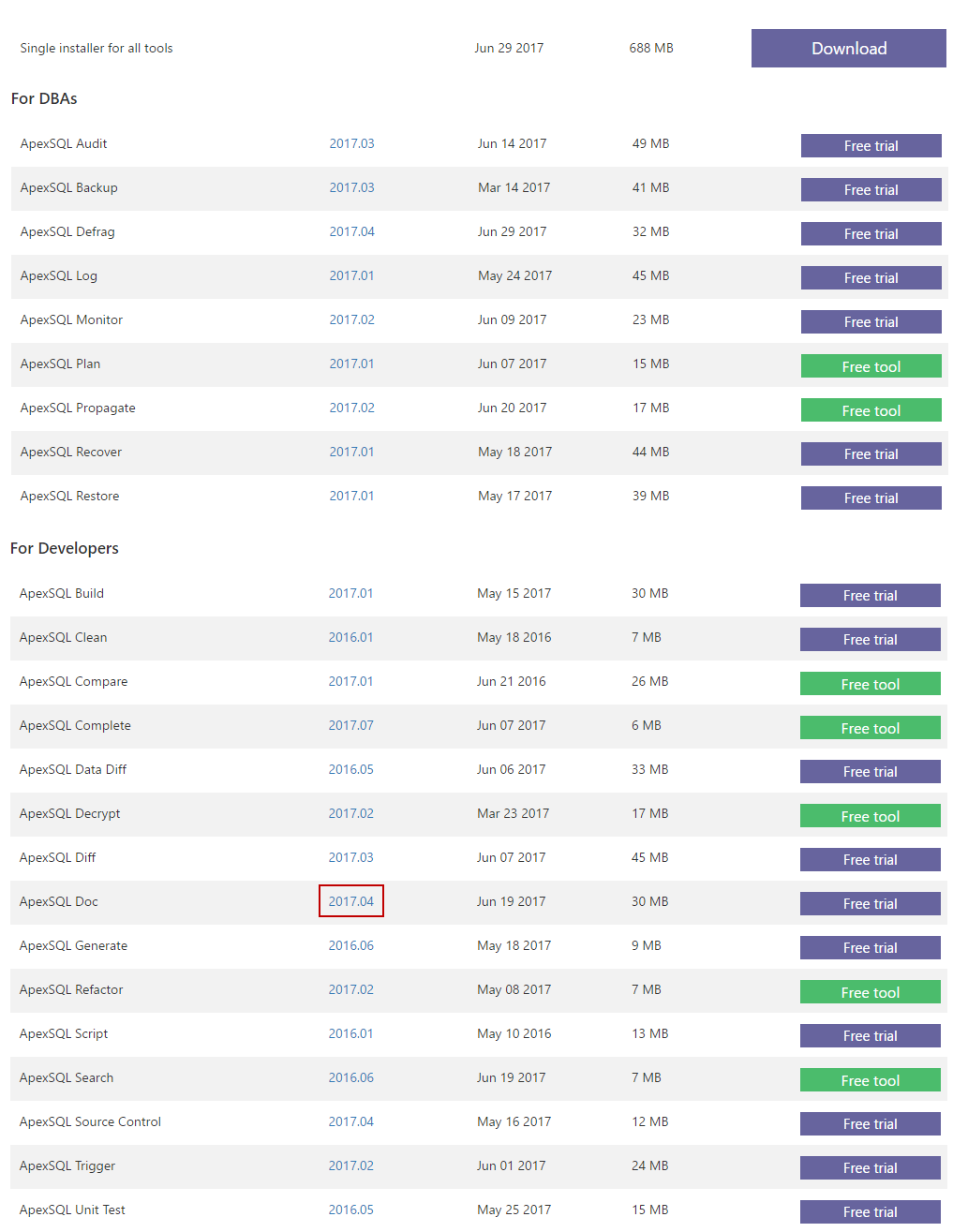 If the newer version is available, and you have an active subscription, click on the 'Free trial' button to download the latest version, and proceed with the installation of the downloaded version to complete the update process.
Useful links