Applies to
ApexSQL Doc
Summary
This article explains how to reduce the size of a CHM document.
Description
To reduce the size of documentation in.CHM format, uncheck the following options in the Database options tab under Data sources and objects panel: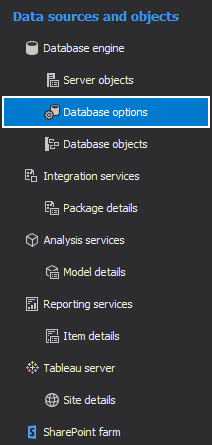 System objects
Data definition language (DDL) script
Transact-SQL syntax highlighting
Documentation of procedure/function result sets
Dependency (parents/children) lists/tables
Explicitly parse database for improved dependency accuracy
Graphical dependencies
Data model diagrams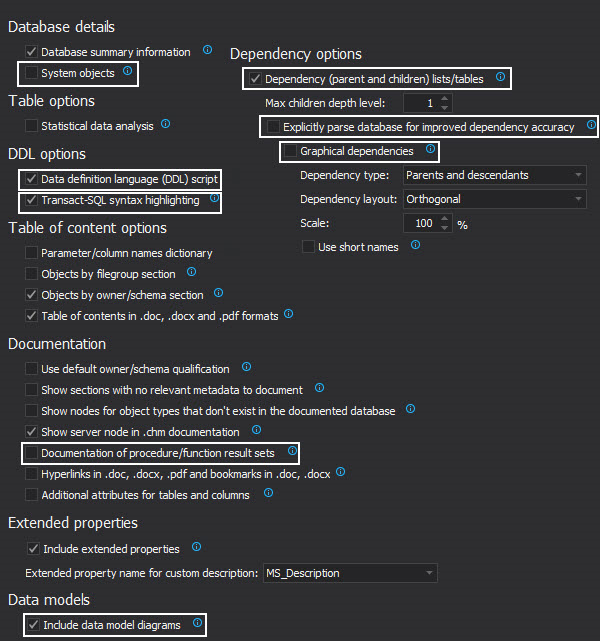 Note: Disabling some of these options affects documentation quality.
About ApexSQL Doc
ApexSQL Doc documents SQL Servers, databases, objects, SSIS packages, SSAS cubes and SSRS items and Tableau server sites in a single document. Create database documentation in a variety of formats including compiled help (.CHM), HTML, PDF and MS Word and eliminate a time consuming task with a high performance documentation engine.